Looking for a Sri Lanka itinerary for 3 weeks? 3 weeks holiday plan has a lot to offer you the best of the paradise island of Sri Lanka.
Let's check what are the options that you can add to your itinerary to make your day more unforgettable.
Sri Lanka Itinerary 3 Weeks Summary
Day 1 – Negombo
Day 2 & 3 – Sigiriya/Dambulla
Day 4 – Anuradhapura
Day 5 & 6 – Trincomalee
Day 7 – Polonnaruwa
Day 8 & 9 – Kandy
Day 10, 11 & 12 – Nuwara Eliya
Day 13 & 14 – Ella
Day 15 & 16 – Arugam Bay
Day 17 – Yala
Day 18 – Galle
Day 19 & 20 – Bentota
Day 21 – Colombo
Day 1 – Negombo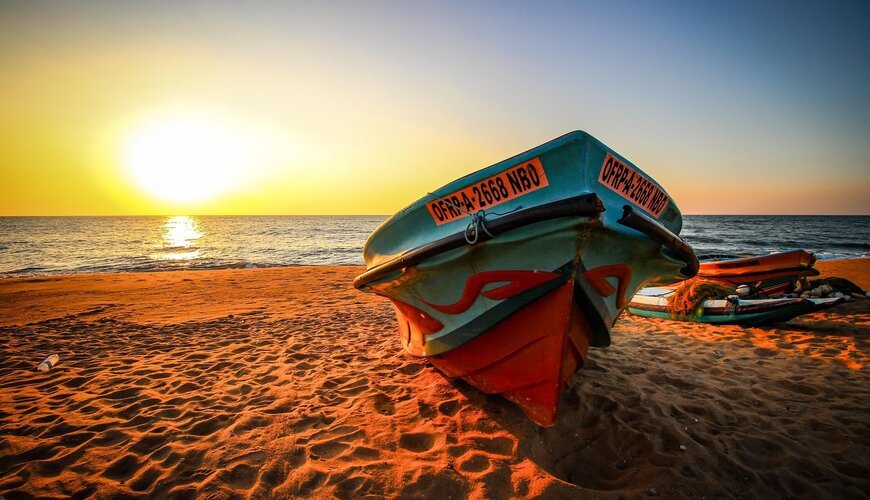 The first night of your 3 weeks holiday in Sri Lanka is going to be a very exciting one because we are going to take you to "little Rome" that is just a 20-minute drive away from Colombo international airport.
You might be curious to know why this stylish town got the name "Little Rome".
That is of course wherever you look around the scenes are full of beautiful and fascinating churches and you may find the city more festive always, especially during the time of Christmas and also when they celebrating the annual feasts of churches. And that will surely bring more joys and life to your stay.
Negombo is not just about churches, you will find this beautiful city as a colorful cultural capital due to the various believes and practices that shape the city including Buddhist temples, Hindu shrines, and also mosques.
The most tempting point about Negombo is, that it is a beach town. We are so sure you would love to take a good relaxation after the long flight hours and also to get a good refresh to start your exciting journey.
You will be more than happy to find your favorite seafood dishes that are freshly cooked and seasoned with authentic culinary recipes, and when you walk around the city you will find many more inviting cafes, fancy shops, historical places, and dainty streets, pubs and many more.
Suggested Read: Sri Lanka Itinerary 1 Week
Day 2 & 3 – Sigiriya/ Dambulla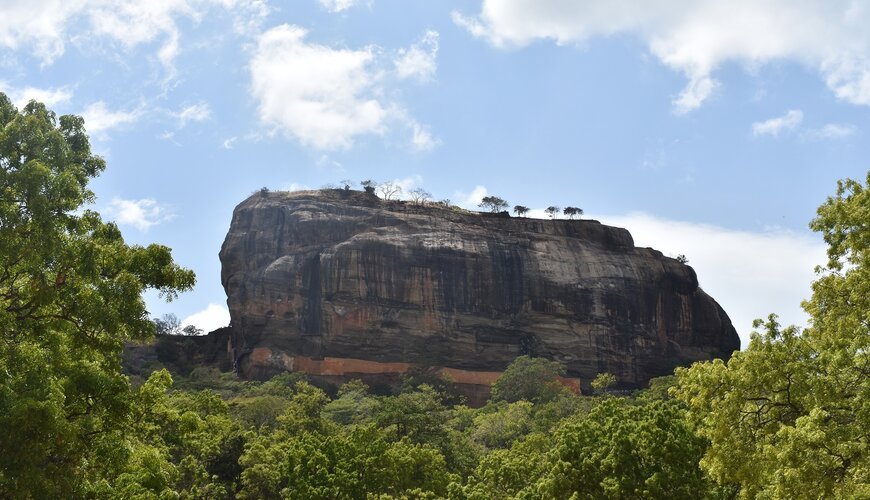 The next day you will be heading to the most iconic cultural capital in Sri Lanka and that is none other than Sigiriya. Sigiriya and Dambulla are close to each other that are connected by just 20 minutes of drive.
So you have the opportunity to cover two of the significant tourist destinations in Sri Lanka at once.
The climate of these two merged destinations offers you a little bit of dry land setup, yet the wind that embraces the city all the time will keep your thoughts and vibes cool all the time.
You will find Sigiriya and Dambulla as tranquil retreats. The atmosphere is full of green views and the frequent waterways that you will observe from here and there will make you feel more relaxing and you will get to experience a great variety of hotels at once.
Sigiriya and Dambulla have a lot of tourist sites. Among that Sigiriya rock fortress, Dambulla cave temple, Minneriya elephant safari, and village tour are a few of the exciting activities that you can add to your tour plan.
Suggested Read: Sri Lanka Itinerary 3 Weeks
Day 4 – Anuradhapura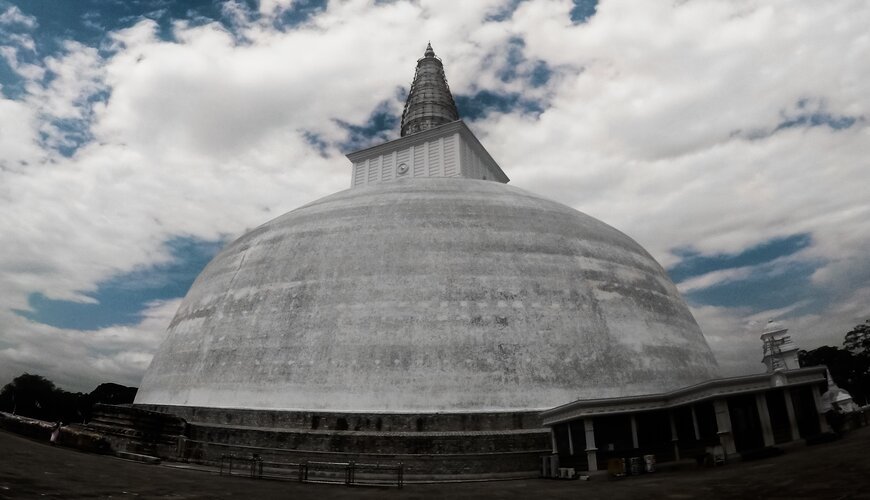 On the 4th day of the 3 weeks tour plan, you will be moving to a destination that is full of historical and cultural significance. Anuradhapura is situated just one hour and 30 minutes drive away from Sigiriya.
This is the city that nourished this island nation with many spiritual, cultural, technological, and art values. That is where the basement of a great civilization of more than 2500 years is invented.
The setup of the city is very much pensive, and everywhere you look around has something to please you.
You may find a series of historical, cultural, and archeological sites. And apart from that the great technology that was processed back 2500 years ago is right there proven with mesmeric reservoirs, monuments, ruins of dilapidated citadels, and many more.
Take a walk around the city in the evening to witness the beautiful sunset that fades away above the ancient glory projected by the city.
Suggested Read: 10 Things To Do in Sri Lanka For Honeymoon
Day 5 & 6 – Trincomalee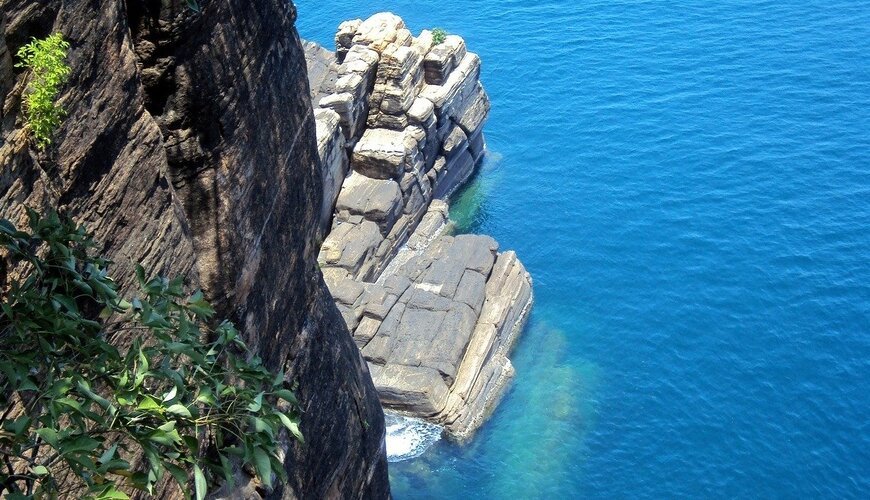 Next, our 3-week Ceylon trails will take you to your favorite beach holiday. The 5th and 6th days of your stay will keep your thoughts and vibes warm and peaceful. Trincomalee is the beach capital of the eastern coastal region.
The beaches that you find here are very relaxing as they are not so congested with crowded areas.
The weather is a little bit hot compared to the remaining areas on the island, so you may bring some light and comfy clothes along with your swim suites to enjoy in the warm water. And it produces crystal sandy shores that make the place a picture-perfect location.
Apart from the fascinating beaches Trincomalee also offers many cultural and historical highlights that you can add to your stay.
From the list, Koneshwaram temple, Fedrick fort, and Pigeon Island are some of the fascinating tourist locations. And if you are lucky to arrive here in right season you will also spot whales and dolphins too.
Trincomalee is just two hours drive away from the cultural capital Anuradhapura.
Suggested Read: Sri Lanka updated travel restrictions in 2022
Day 7 – Polonnaruwa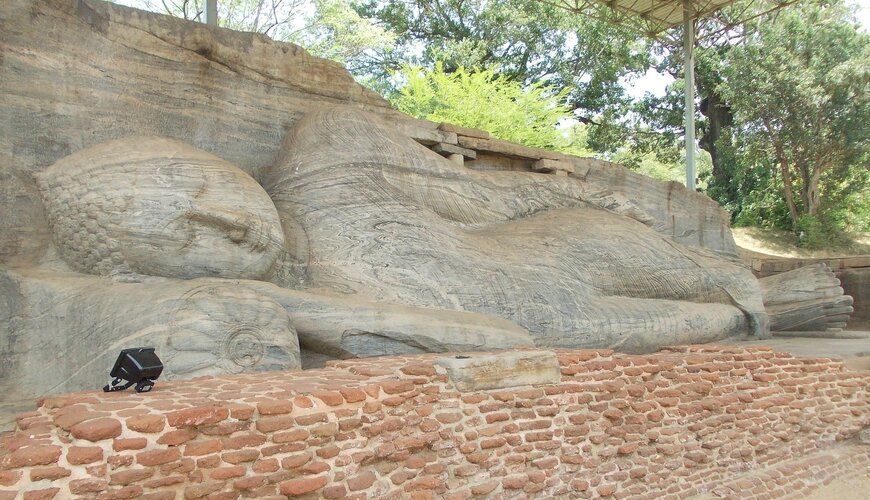 Polonnaruwa portrays a great showcase to those who love to explore beautiful historical and cultural sites. Polonnaruwa is just 2 hours' drive away from Trincomalee.
The setup wise Polonnaruwa is a little bit similar to the ancient city of Anuradhapura, but you will find it more vacant and relaxing as it is not so crowded as in Anuradhapura.
Apparently, you have come back to the Northcentral province of the island, but this time it's a little bit different from the previous experiences. Most architectural, and interior values that you find here are a little bit different from the heritage site you find in Anuradhapura.
Polonnaruwa is also a city known as one of the leading cultural heritage in Sri Lanka and so as in the world. Here you will find the finest blend of art, religion, imagination, and creativity in the finest blend.
There are a series of ruins and monuments where there is a lot to admire even the little detailed carving in each and every craft and construction.
Suggested Read: Best 10 Places To Enjoy Nightlife in Sri Lanka
Day 8 & 9 – Kandy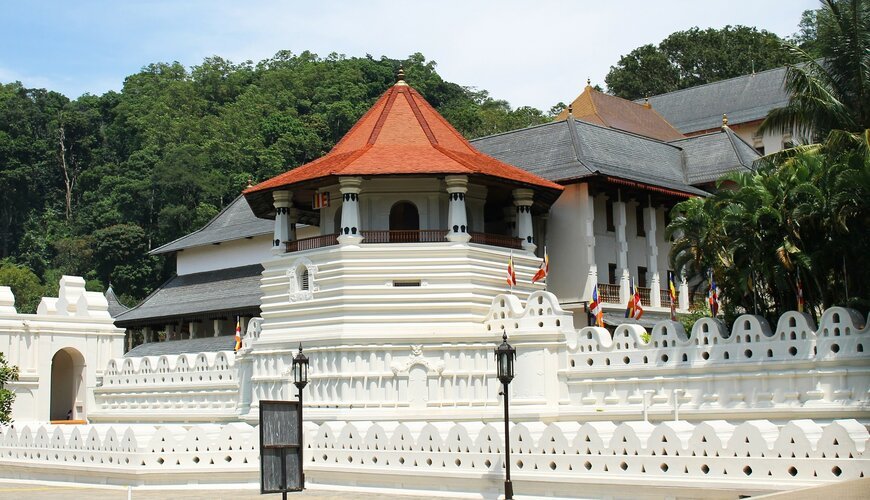 The 8th and the 9th days of your Sri Lanka 3-week journal are ready to offer you a completely different experience from what you have already explored on the island for the past 7 days.
Kandy is known as the heart of Sri Lanka for several reasons. First, it still reigns as the capital of central highland Sri Lanka in a regal formation.
Second Kandy is where sheltering Sri Lanka's most revered tooth relic of Lord Buddha at the temple of Tooth. Sri Lankans firmly believe that the blessing of this holy tooth relic sanctifies the country and the nation.
Besides Kandy is known as one of the leading local and foreign tourist hubs. The geographical formation of the city, the historical values, and the series of cultural sites keep attracting tourists all the time to the city.
If you are in the right season you will also be lucky to explore the most colorful festival and parade happening annually by centralizing the city name "Perahera" to venerate the holy tooth relic.
2 days at this beautiful city will give some space for you to cover the temple of the tooth, royal botanical garden, Embekke temple, Hantana tea museum, Ambuluwawa tower, Bahirawa Kanda, Udawatte forest reserve, etc.
Day 10, 11 & 12 – Nuwara Eliya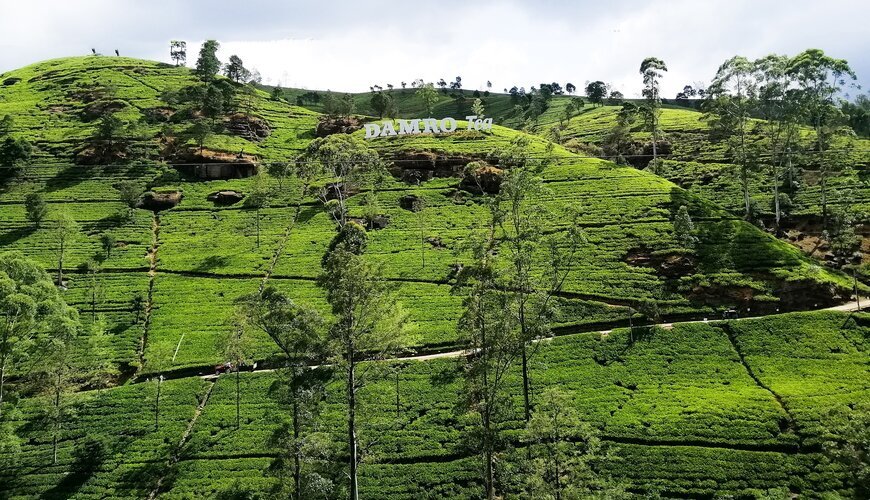 Here you have arrived in one of the most tempting destinations in Sri Lanka. it will give you some relaxation to packing and moving schedules for a while and will give you some relaxing time to base on one location and enjoy a lot of activities and sites.
Nuwara Eliya is a fine reflection of pictures that you will find in fairy tales. Your eyes will be delighted by the frequent luminous colors that adore the destination.
Everywhere you look around you will find the highest mount ranges, dancing waterfalls, lush tea plantations, and many more.
Nuwara Eliya is one of the major cities that produces the most favorite black tea in the world, and you will be lucky to taste the freshly made teacup right from the tea plantations.
There are plenty of spectacular waterfalls that you can visit from Nuwara Eliya. Apart from the tea plantation visit, and waterfall visit, you can do some adventurous activities by visiting Horton Plains too.
Day 13 & 14 – Ella
The 13th and 14th days of the 3 week Ceylon trails are escorting you to the most fascinating Ella. Ella is such a breathtaking destination that is full of mesmeric scenes.
Gushing waterfalls, sky kissing mount tops, extensive tea plantations, foggy mount summits, and misty paths are such common sights that you will find in Ella.
Ella has a rich natural diversity. Most tourists who arrive here prefer to enjoy some time here rather than staying in any other destination in Sri Lanka.
Everything you find here is so mesmeric and will offer fascinating shots to your cameras too.
Ella would be more than happy to host you on holiday, and it will keep you away from the hectic city life for a while and comfort you by connecting with nature.
Apart from the natural sites that you find here, Ella is ready to offer you more thrilling and adventurous activities as well.
Day 15 & 16 – Arugam Bay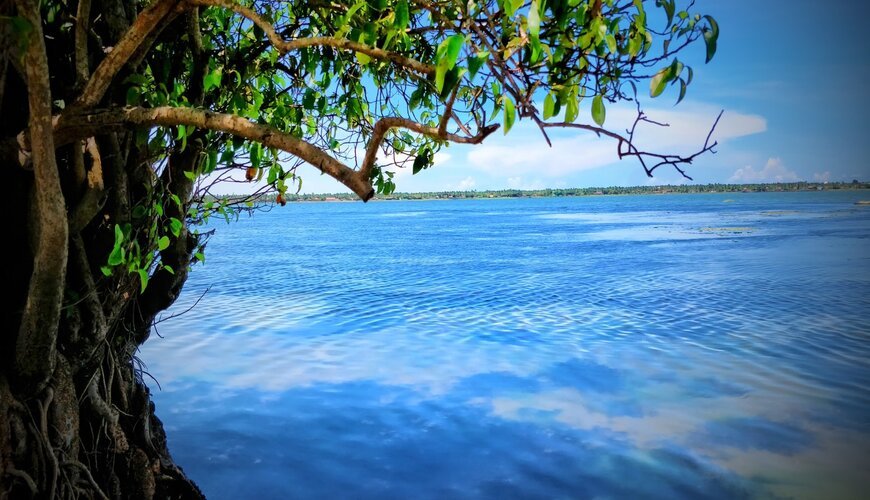 Let's have some sunshine back to your travel diaries by the crystal sandy shores. A 3 hours drive from Ella will take you to one of the world-famous surfing sites in Sri Lanka.
Here you have arrived at the fascinating Arugam Bay that will offer sun, sand, and sea moments for your next 2 days.
You will be happy to reveal in endless sunshine right by the sea. Arugam Bay will bring you so much along with a good beach holiday.
Mostly you will also find some wildlife experiences also when you are heading your way to Kumana. Especially if you love birds you have arrived at the right place doubtfully.
Day 17 – Yala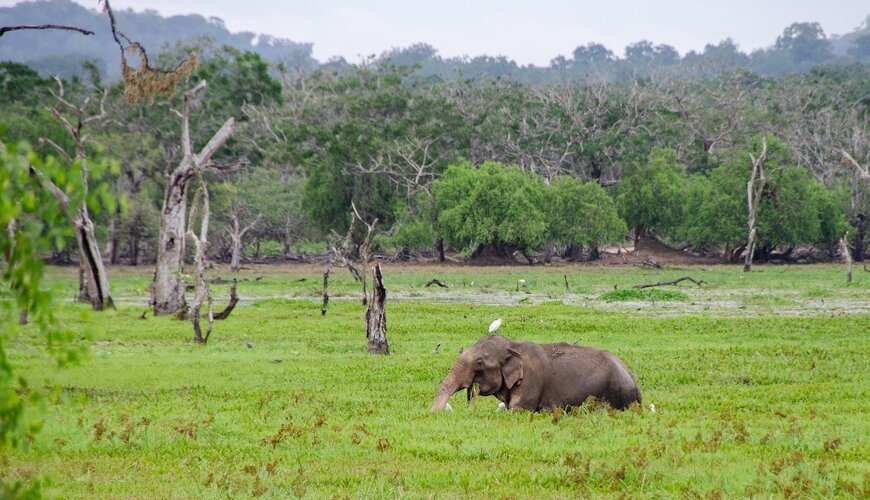 The 17th day of your 3-week Sri Lanka stay is scheduled to spend by connecting yourself with nature.
Yala is the best place to explore the best wildlife on the teardrop island, as it stands as one of the largest national parks in Sri Lanka.
Yala is 5 hours drive from Arugam Bay. The drive is a pretty long one but doesn't worry Yala is kind of a place that will make you feel that you are blessed to be here.
You can spot many wild animals right next to you here including leopards, elephants, sloth bears, deer, and many more bird species.
On your preference you can enjoy morning, evening, half-day and full day safaris. Also if you like you can experience a night camping session s well at the borders of the national park and it will surely create so much of lifetime memories.
Day 18 – Galle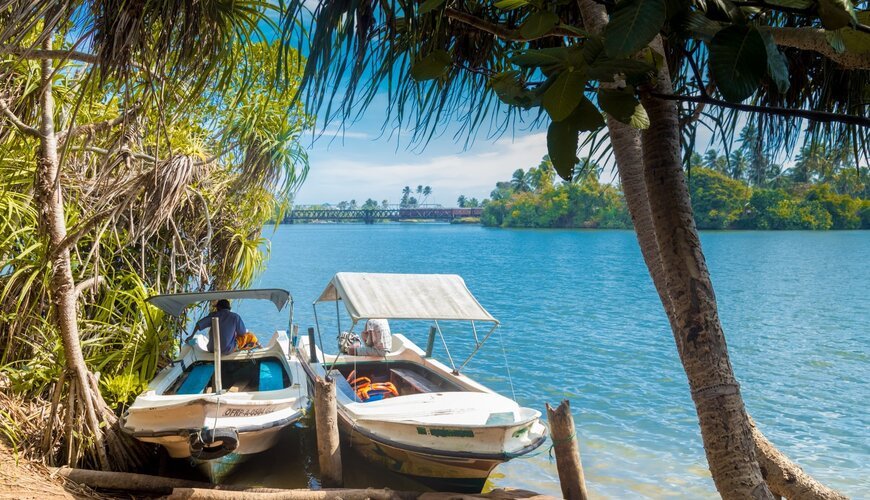 Next, we are heading to one of the most celebrated stylish beach towns in Sri Lanka and that is Galle. It has a timeless beauty that keeps attracting tourists arriving from every corner of the world to witness this magical city.
The city is such a picturesque location that offers you so many open studious to get mesmeric pictures. The mouthwatering seafood restaurants, coffee shops, souvenir shops, and many tourist attractions are filled with each and every corner of the city.
You can also enjoy thrilling watersports here along with good snorkeling sessions to get some fun on the beaches. If you are a sunset fan visit the Galle fort on a fine evening or you can also visit the famous Pagoda temple closer by that is overlooking the sea to get the best glimpse of the sunset.
Day 19 & 20 – Bentota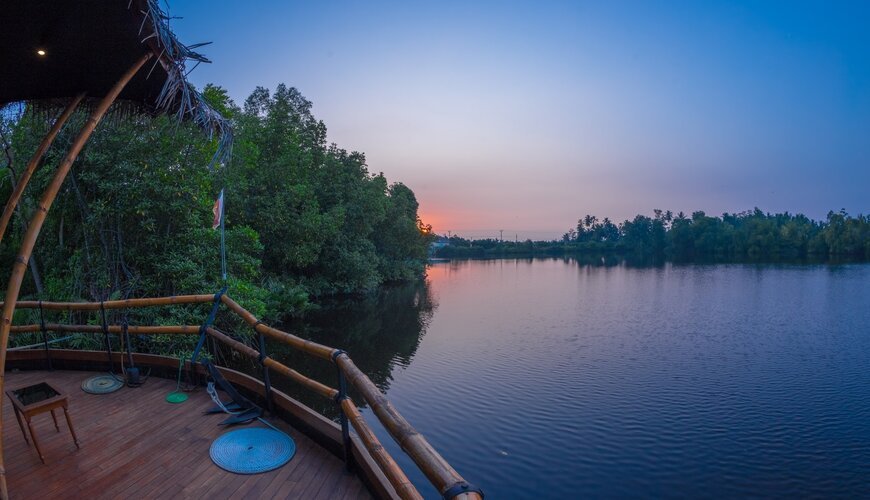 In 20 to 30 minutes of drive via the southern expressway, you are arriving at one of the most celebrated beach destinations that adores the southern coastal line of Sri Lanka with golden glitzy beaches.
It is good to spend your final days by a fascinating beach site relaxing your day, enjoying good food, tasting wine and enjoying water sports.
Apart from the beaches Bentota also offers some more tourist attractions as well. Madhu River safari, turtle hatchery, and fish foot therapy are some of the activities that you can try out at Bentota.
Day 21 – Colombo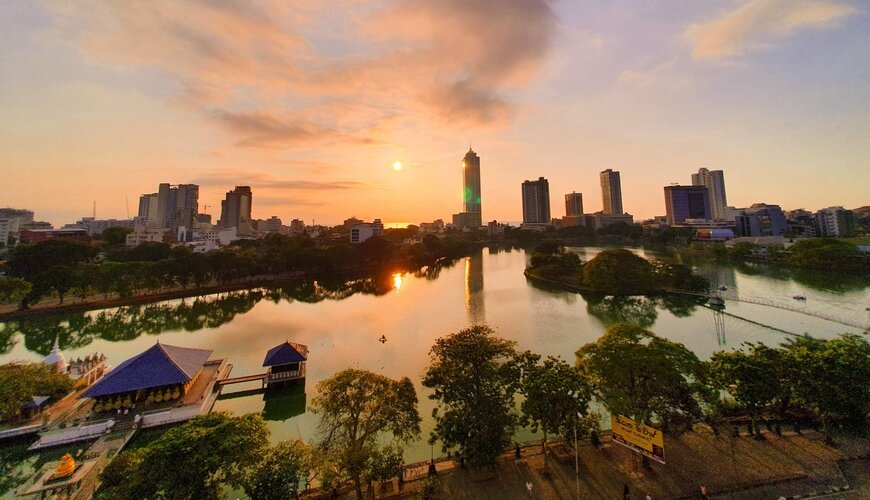 Sadly we are going to conclude the 3 weeks holiday journal on the paradise island of Sri Lanka.  On 21st you will be heading to the commercial capital Colombo to get a good relaxation while enjoying local and international dishes and also some shopping sessions.
Colombo also offers a few cultural and historical tourist attractions as well. Staying at Colombo right before your flight will give you a good time for at Colombo.
Want to learn about some more exciting tour plans to get the best for your holiday at the teardrop island of Sri Lanka? Locations Lk has a good collection of tour plans.