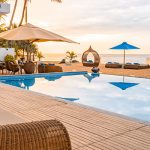 In a post-pandemic landscape, the option of having privacy while travelling has never been more sought-after. Families and older couples in particular are increasingly keen to have the option to keep to themselves without this impacting on their enjoyment of discovering a new destination.
Sri Lanka holidays are well-geared up to cater to this need. If you choose to travel with a specialist Sri Lanka travel company like Red Dot Tours, you automatically benefit from having a private car and driver for your Sri Lanka tour operated by a qualified English-speaking guide. All of your activities are private, too, so you can explore the island's highlights at your own pace and with total peace of mind.
When it comes to Sri Lanka holiday accommodation, there is no shortage of fantastic hotels and villas which offer tourists the option of a private pool and secluded in-room dining. You also have the opportunity to plan unique destination dining experiences if you are celebrating a special occasion.
Take a look at our Top 20 properties with private plunge pools, from beach villas to mountain top boutique hotels.
Cultural Triangle
1. Uga Ulagalla
Immerse yourself in nature at this luxurious lakeside boutique hotel in Anuradhapura. Secluded villas open out to decks with private plunge pools, surrounded by foliage where peacocks and other exotic birds roam.
2. Water Garden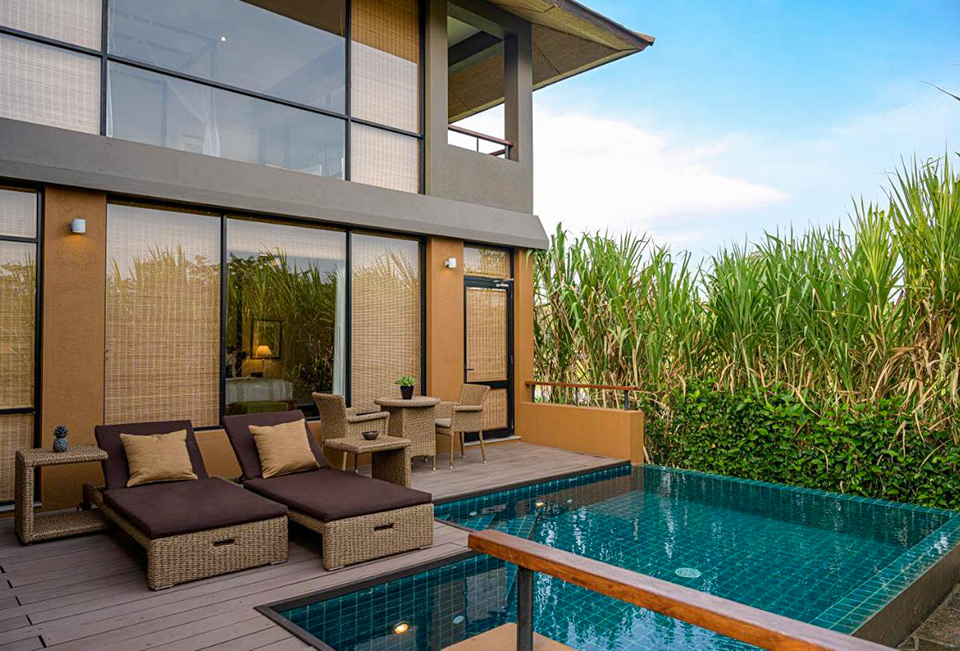 Designed to reflect the stately water gardens that once adorned the ancient cities of Sri Lanka, Water Garden offers guests spectacular views of famous Sigiriya Rock. The duplex bungalows are great for families.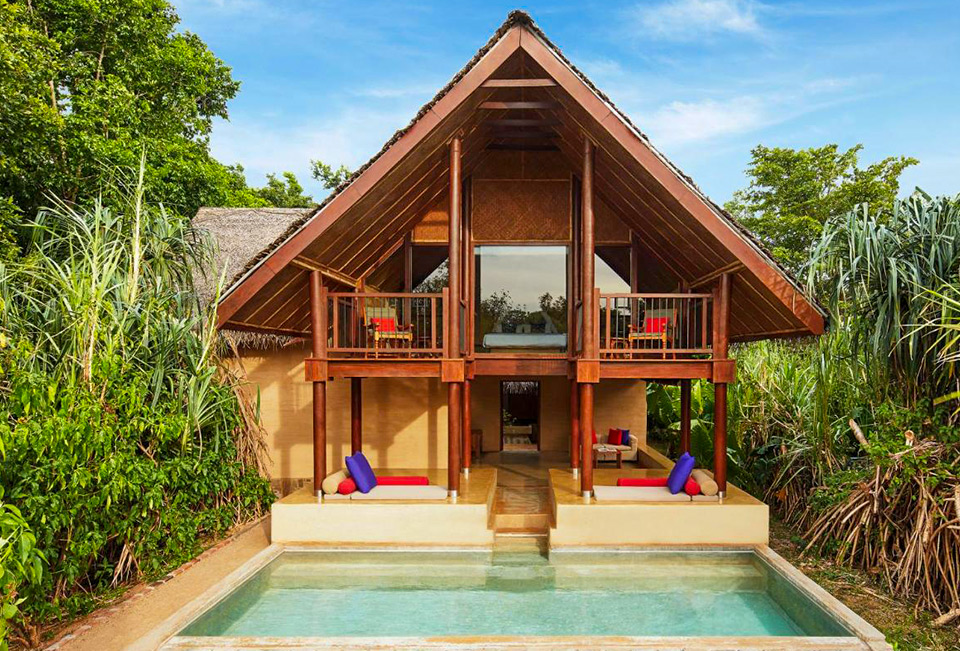 Open-sided bungalows bring nature to you at this unique hotel which is set by marshland, forest, and winding waterways just a stone's throw from Sigiriya. Exquisite food and a favourite for honeymoons.
Hill Country
4. Aarunya Nature Resort & Spa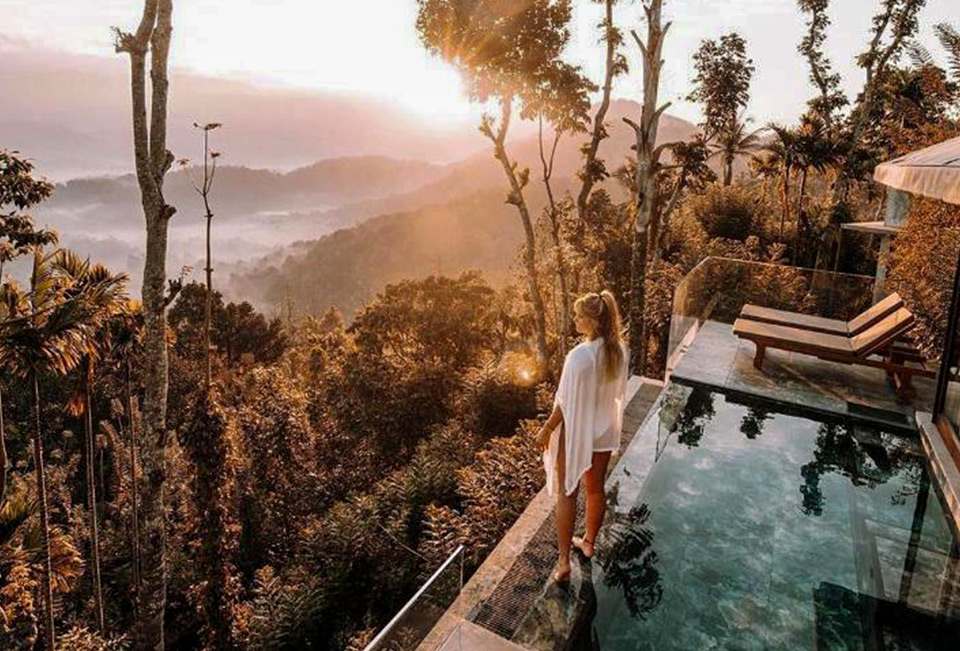 One of the latest hotels to open in Sri Lanka's Kandyan foothills, Aarunya is a tranquil escape within easy reach of Kandy city centre and the Knuckles Mountain Range. The views are phenomenal. The Sky Villas have private pools.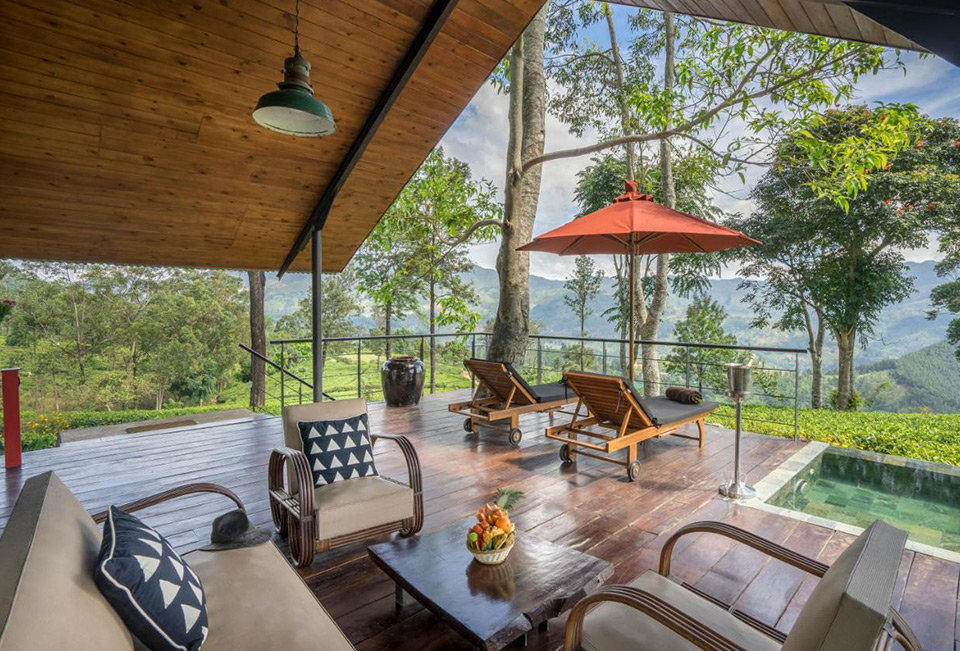 Choose the Honeymoon Suite at Madulkelle for the advantage of a private pool. The room, scenery, activities, and atmosphere of this mountaintop boutique hotel will have you falling in love all over again.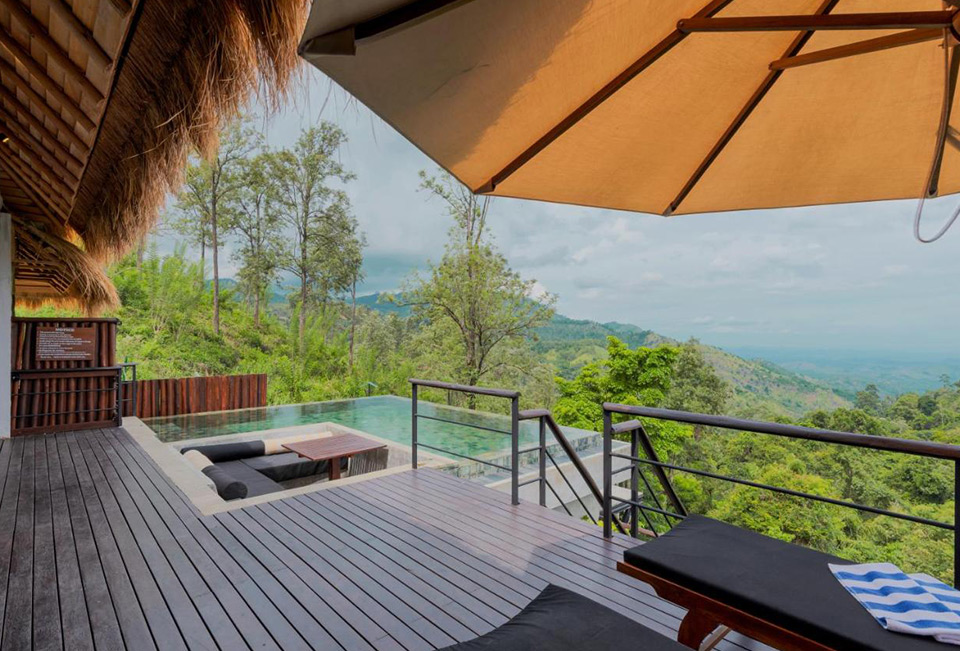 With sensational views across the famous Ella Gap in one of Sri Lanka's most sought-after hill town destinations, 98 Acres is one of the most coveted hotels in Sri Lanka. Upgrade to the Grand Executive Suite for a plunge pool.
South Coast
7. Anantara Peace Haven Resort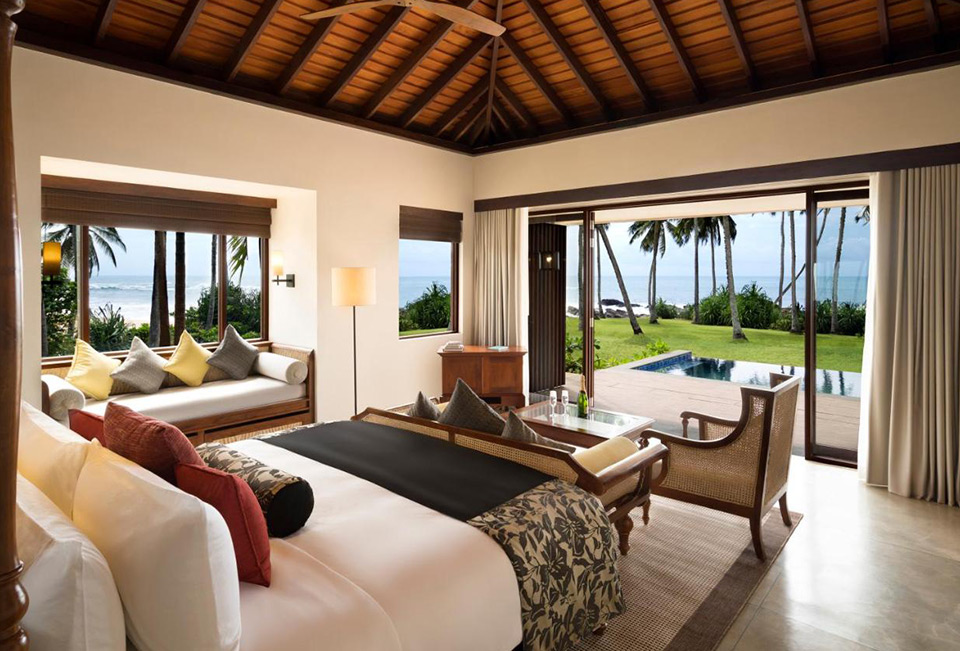 Beautiful beaches, endless dining options, and the polished service of a luxury hotel chain await you at Anantara Peace Haven Resort in Tangalle. The separated Pool Villas are great for families and couples alike.
8. Amanwella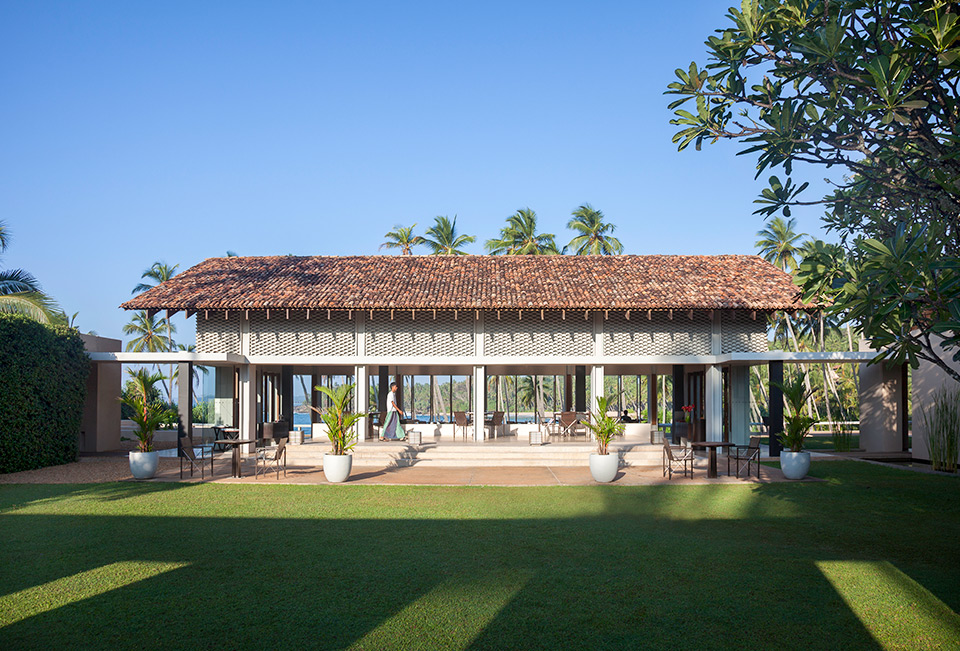 Set in Sri Lanka's most romantic beach destination, Amanwella offers couples the ultimate luxurious honeymoon experience. Intimate dining, in-room massages, and your private pool will leave you blissful.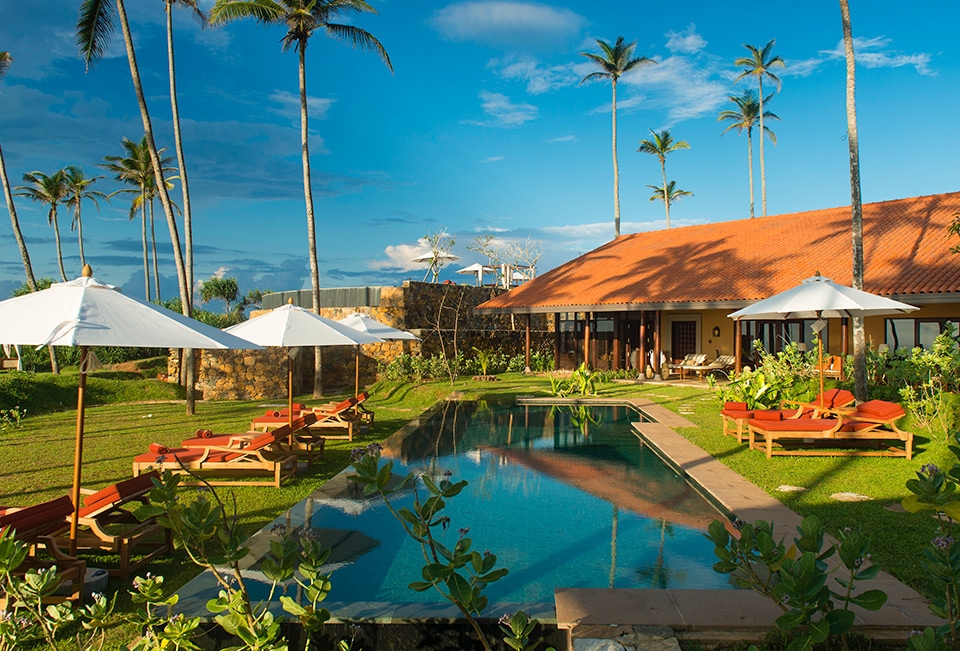 Indulge in water-sports, fine dining, and total relaxation at this high-end hotel which dominates a headland above beautiful Weligama Bay. Groups of villas share a private pool, great for groups travelling together.
10. Malabar Hill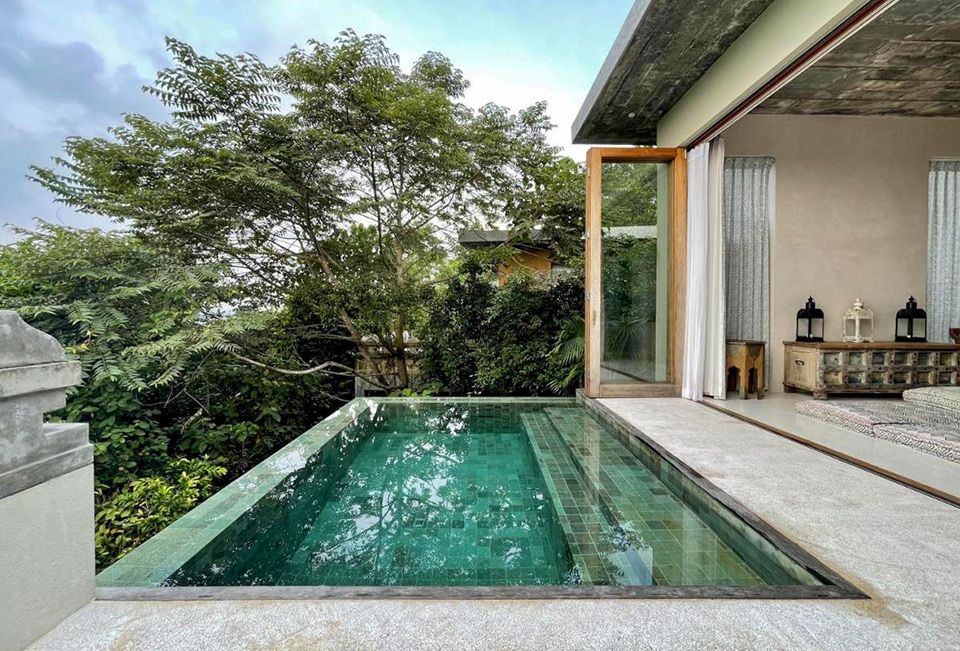 Think the ornate terracotta architecture of Indian havelis combined with the entrancing laidback atmosphere of Sri Lanka, set in pretty countryside surroundings close to the beach. Sound good?
West Coast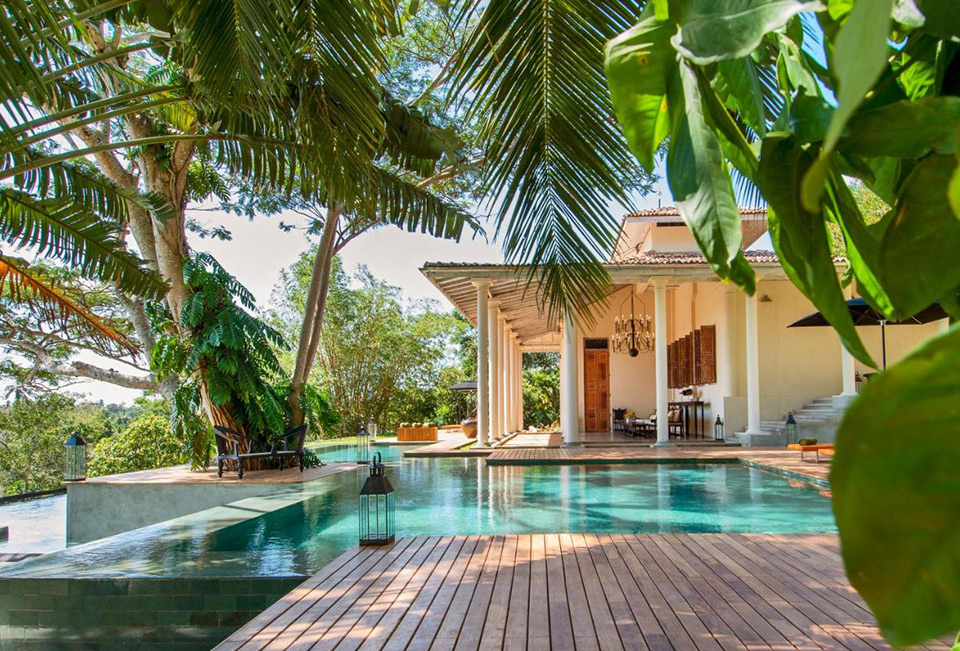 Contemporary individual villas, each with plunge pool, look out across paddy fields a short drive from the tranquil west coast. The exceptional spa facilities are what sets this relatively new hotel apart.
12. Saman Villas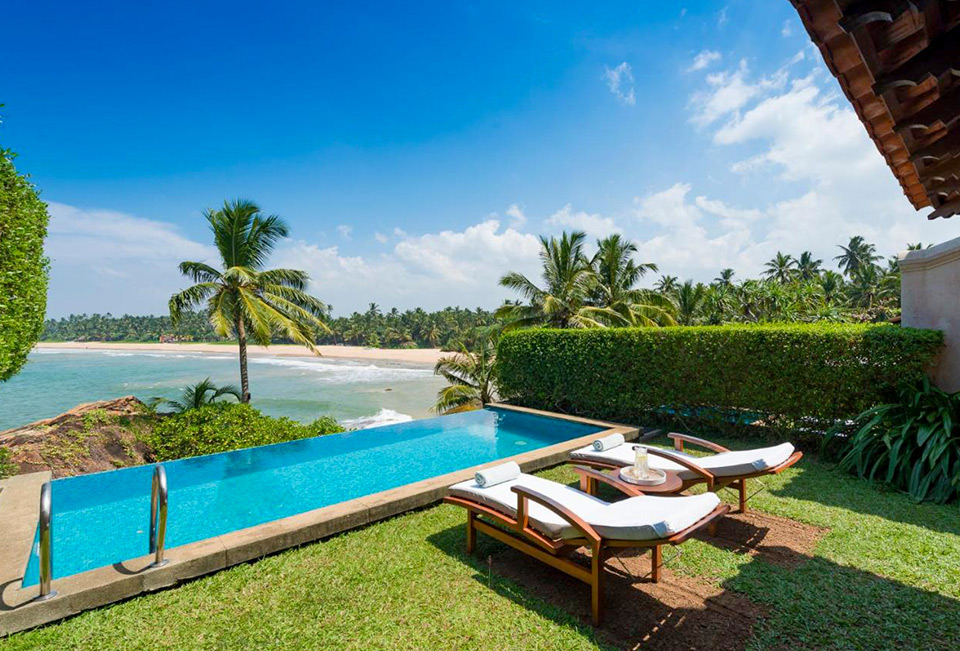 Having always prided themselves on offering a paradisical escape for visitors to Sri Lanka, it is unsurprising that Saman Villas is on this list. An adults-only hotel that provides total peace and privacy in gorgeous seaside surroundings.
13. Aditya Resort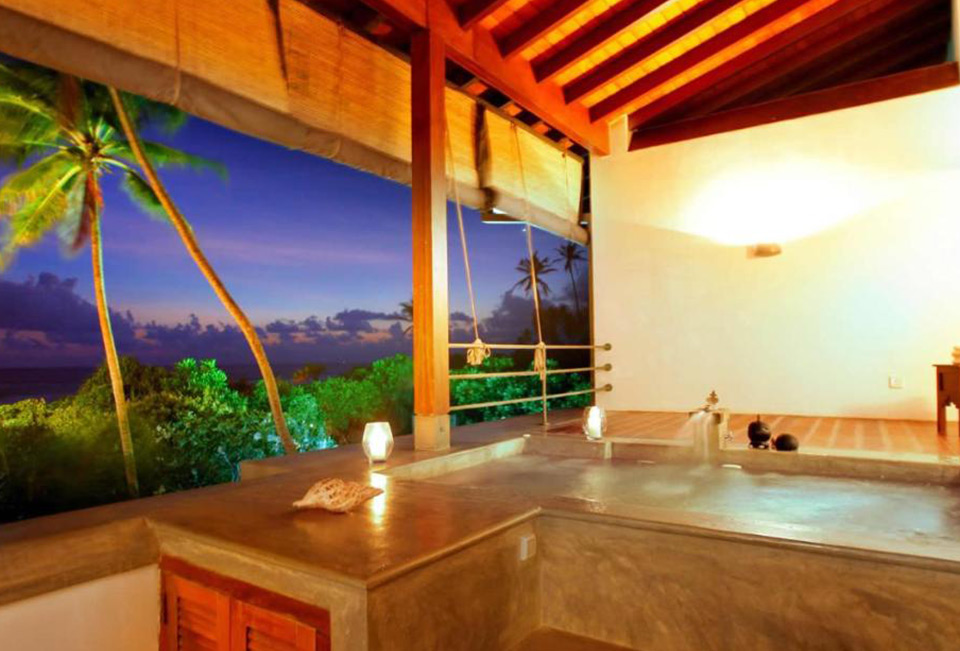 Aditya Resort is a piece of art, a unique joy with exceptional design and authentic décor which encourages tourists to rest, relax, and enjoy every second of their time away from home. The incredible food is a plus.
14. Crystal Sands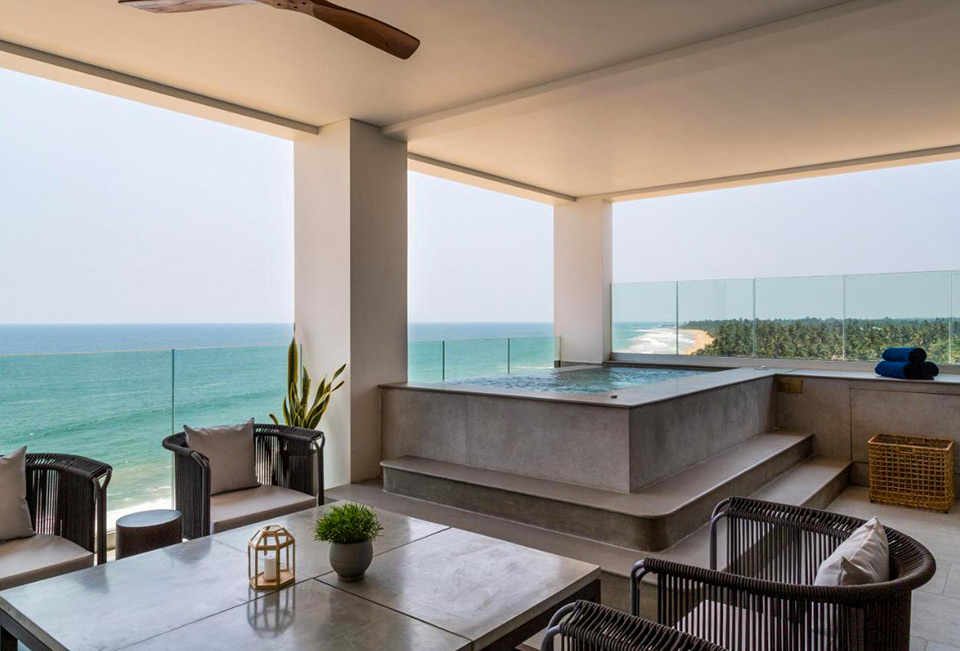 Proclaiming their offering as 'villas in the sky', Crystal Sands makes the most of its stunning coastal location with rooms with wall-to-wall windows and private terraces perfect for watching the sunset.
Galle
15. Le Grand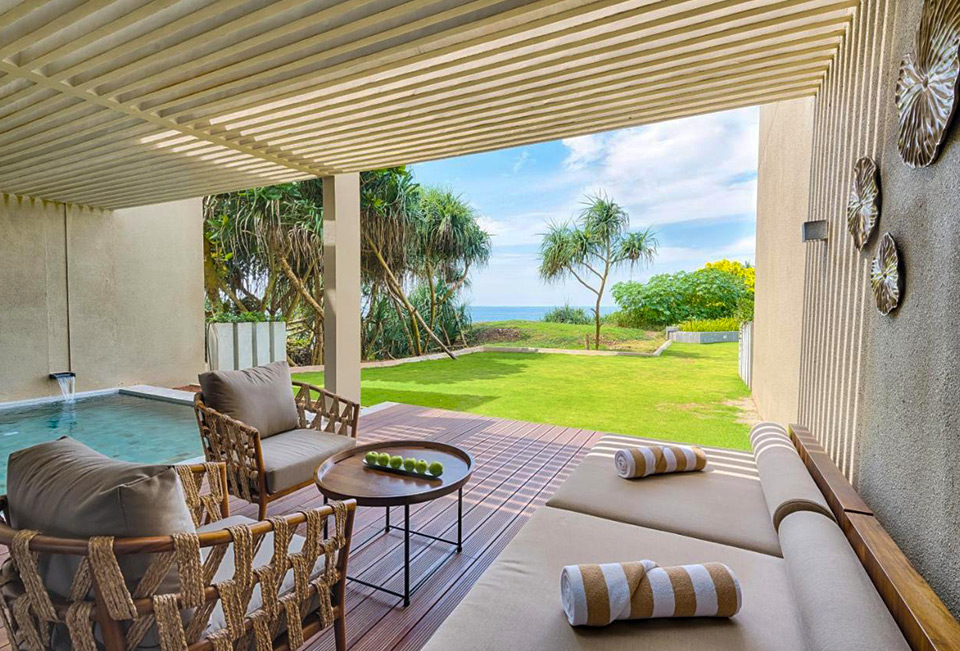 Set just outside of historic Galle Fort, Le Grand is a trustworthy option for those seeking a comfortable and convenient stay at a great price. The Plunge Pool Suite is a fantastic option for families seeking seclusion.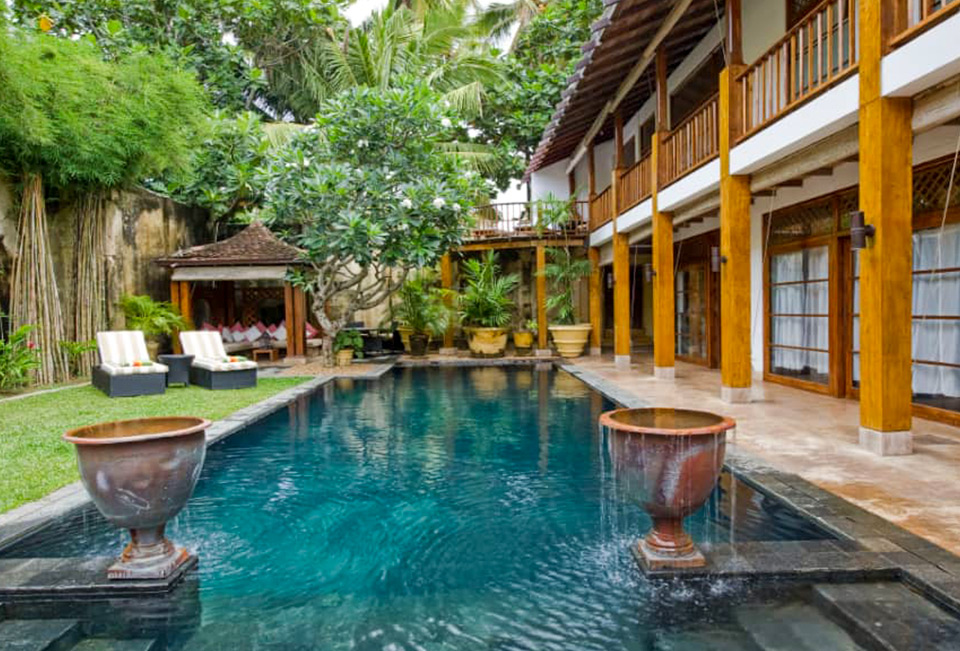 One of our most special properties, this Galle Fort villa has it all: gorgeous design and décor, total privacy, a beautiful inner courtyard with swimming pool, and the freedom to dine as and when you wish.
17. Sisindu C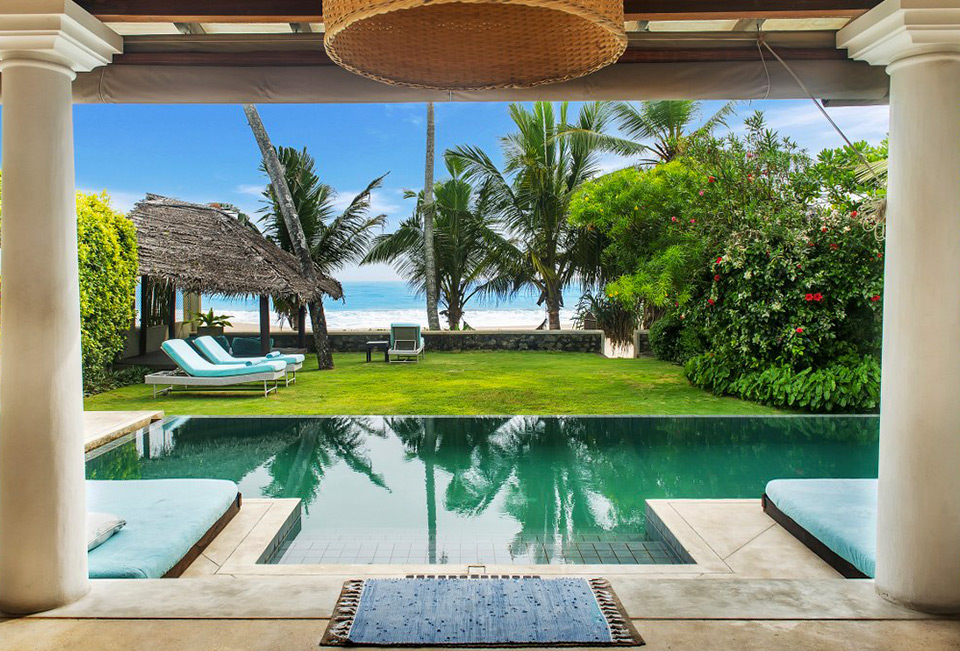 Discover the delights of barefoot living at this gorgeous Sri Lanka beach villa. Its Mediterranean hues insist upon tranquility, and the sea and sand are just footsteps away. Sisindu C is booked in its entirety.
18. Kahanda Kanda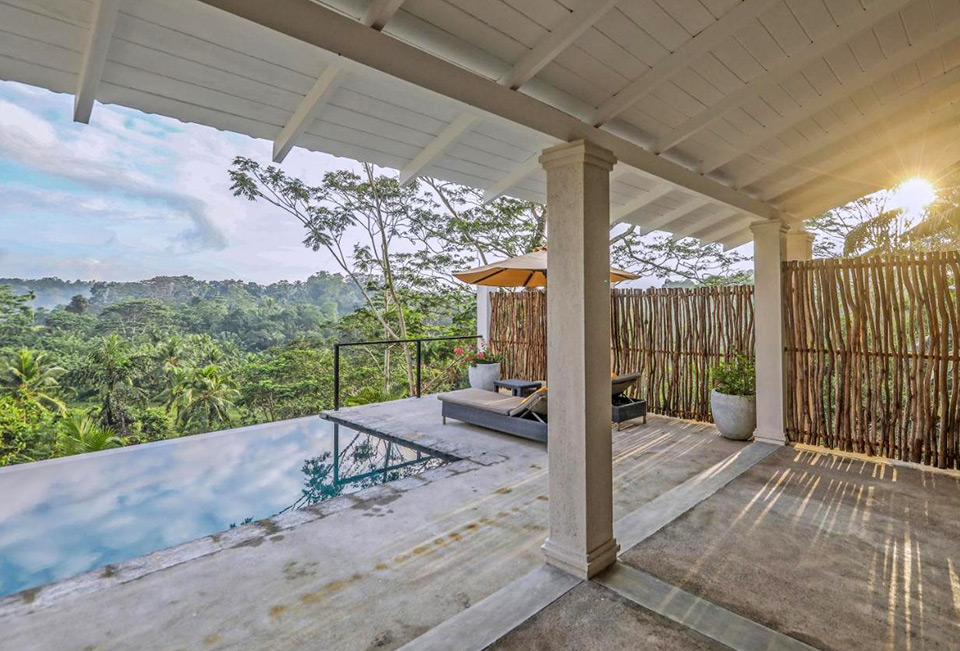 Perhaps Sri Lanka's most opulent accommodation. Striking villas of individual design look out to plantations and coastline; peace pervades everywhere; cuisine is elevated; service is exceptional. A must for luxury-lovers.
Wildlife
19. Chena Huts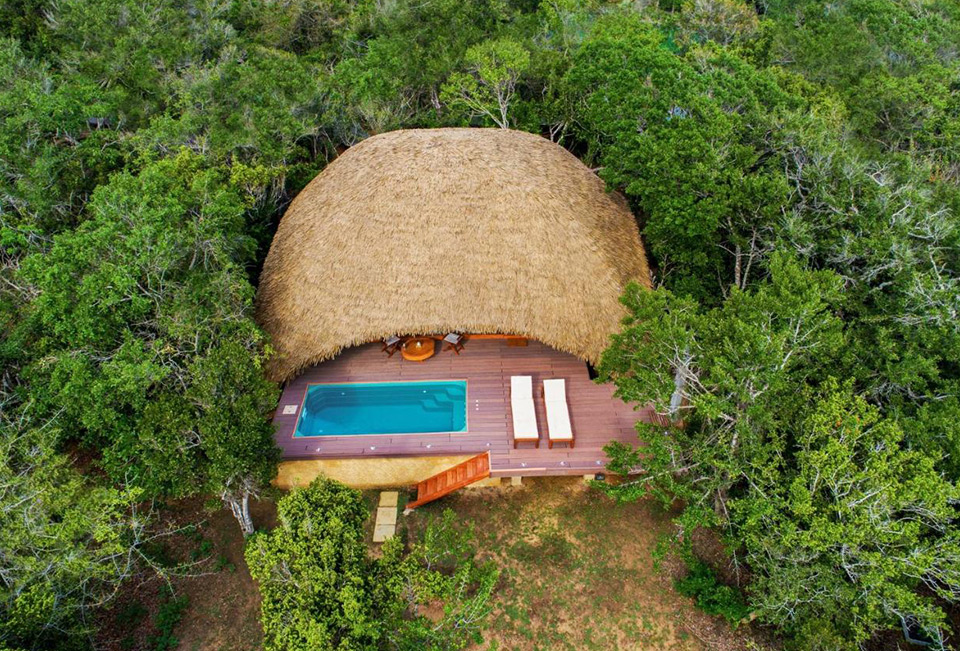 This high-end boutique hotel by Yala National Park has uniquely laid-out rooms with free-standing bathtubs positioned behind a central bed. All you can see is nature and all you can hear is the sound of the ocean.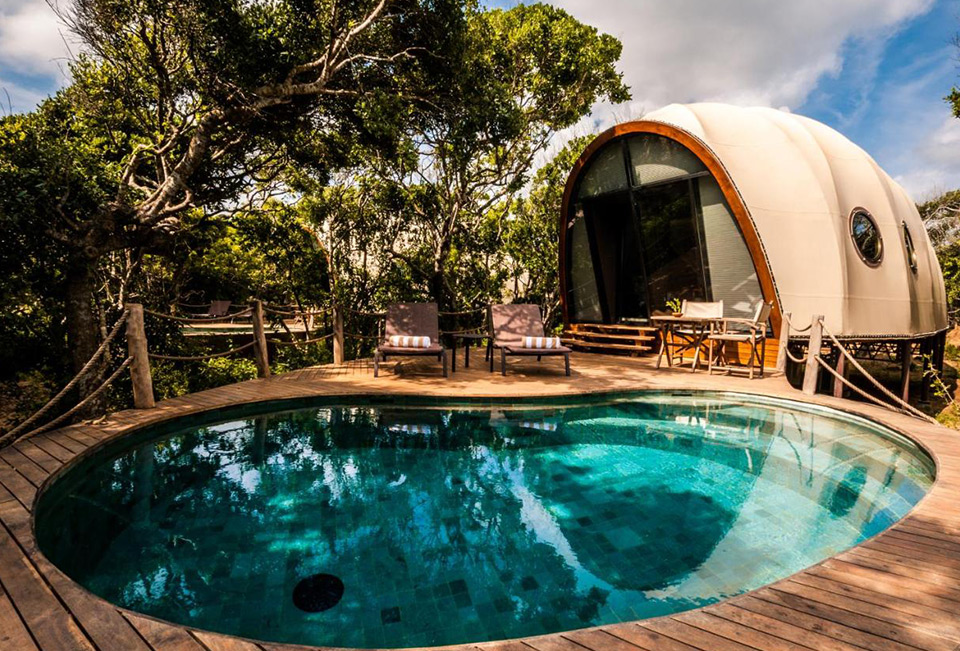 Wild Coast Tented Lodge is exceptional: there is simply no other way to describe this hotel. Go on private guided jeep drives in search of leopards; dine under the stars; swim in the enormous winding pool. Magical.
The post Top 20 Sri Lanka properties for peace and privacy appeared first on Sri Lanka Travel Blog.